Walking the walk is also important and necessary as reading the book.  For promote the diversified development of students, improve practical capability and with better understanding about the actual operation of Truck Parts company, Professor Yan, Professor HU & Vice-Professor Ke from Hubei Automotive Industry Institute led 173 First-Grade students of English Major and Translation Major, visited SYSOLiN Foreign Trading Live Show Broadcast Center for onsite teaching. Warmly welcomed by SYSOLiN G.M Mr.Mark He.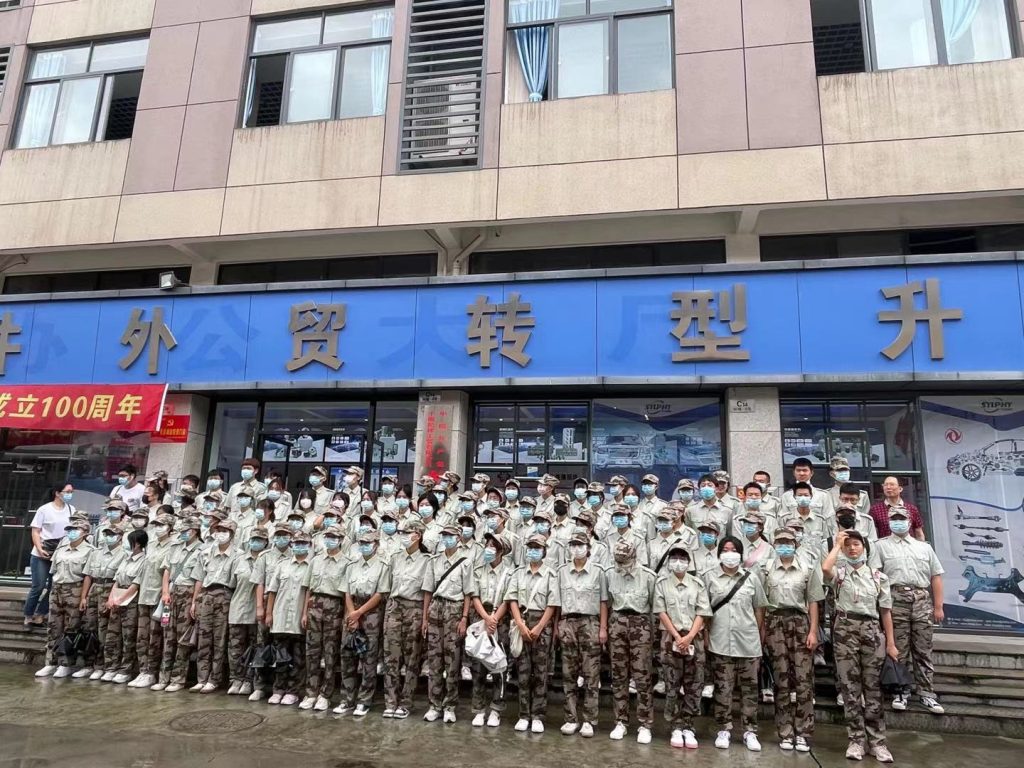 Accompanied by Mr.Mark He, they visited the Live Show Broadcast Center, company culture presentation corner, the party building culture wall, the red book bar and also the auto parts warehouse. With the initial understanding of SYSOLiN's history and development, they also felt the latest situation for Truck Parts Industry for real,it's so different every year and with incredible opportunities and challenges. "On site learning have renewal my previous understanding of traditional Truck Parts Industry, I felt the importance of being creative, not only for a company, but also for ourselves! " One of the student representative said that.
SYSOLiN G.M Mr.Mark He have presented the overall development direction of Truck Parts Industry, brings a brand-new and higher vision for Truck Parts Industry, and with business mode innovative update.
In front of the SYSOLiN business range map, G.M Mr.Mark He have shared SYSOLiN market share and raise up question to students "How to enter the auto parts foreign trade industry after graduation?", and encourage them to and encouraged college students to continuously improve their overall capability and keep hard working, learn professional knowledge well first then you will win the opportunity when start to work.
Ms.Qin,the person in charge of party building of SYSOLiN, led the students to carry out a career "first exploration", guiding them to think about what kind of work they are more suitable for in the development of work, and pointed out, "There is no absolute good or bad, the best fit is the best. ".
Ms.Chen, HR of Songlin Industry and Trade, brought to everyone the personal insights of working in and growing up in Songlin. She described the original intention of choosing SYSOLiN, the growth gained from work, and the qualitative changes that work imperceptibly brought to her.
At the end of the activity, all the teachers and students visited the cargo export transit warehouse of SYSOLiN. The students raised their doubts based on the experience and thinking of the visit. Mr Mark answered them one by one. The teachers and students discussed together, and the atmosphere was warm. Professor Yan Fei said: Co-education with enterprises has truly realized the combination of theory and practice. School-enterprise linkage educating people has a long way to go for students to expand industry awareness, improve professionalism, and strengthen youth responsibilities.